Kelp Restoration, with Platform Earth
Summary
Platform Earth has partnered with a pioneering marine rewilding project, The Sussex Kelp Restoration Project. The Project will restore almost 200 square kilometres of lost kelp forest along the coast of Sussex. Healthy kelp forests are vital as well as visually stunning – kelp supports a biodiversity rich habitat and is fast-growing, so sequesters carbon at many times the rate of land-based trees.
Who is behind it?
Platform Earth was founded by a collective of artists, curators, patrons, and philanthropists. Platform Earth is an artist-led charity that believes art has the power to make a tangible and real contribution to mitigating climate change with a focus on marine carbon capture.
Platform Earth motivates artists and institutions giving them an opportunity to direct the value harnessed by their work towards protecting and restoring marine habitats through our positive and solution based environmental projects. We engage the public through exhibitions and our innovative cultural events programme hosting scientists, actors, poets, and activists, highlighting the benefit of safeguarding our oceans.
Since the charity was founded, it has been supported by a cohort of consummate international artists, such as Marina Abramovic, Shezad Dawood, Tracey Emin, Antony Gormley, Haroon Mirza, Cornelia Parker, Conrad Shawcross, Alison Wilding and Gavin Turk.
Why have we chosen this project?      
Platform Earth enables some of the most effective marine carbon capture initiatives - capable of sequestering twenty times more carbon than land-based alternatives. As well as being a powerful tool in the fight against climate change, kelp is home a greater variety of plants and animals than almost any other ocean community.
The charity also makes sure that the artwork sold to fundraise for the projects is created in the most environmentally-friendly manner. To date their fundraising has been through donations from environmentally-conscious artists as well as their pioneering CARBON Collection – a series of carbon-negative artworks by leading contemporary artists.
What do we most love about it?
The power of high-impact planet restoration and art: Platform Earth highlights the difference the artworld can make to environmental projects that are making a tangible difference in our fight against climate change, whilst educating the artworld about how to create with a carbon-negative approach.
How does it work?
Currently, kelp stocks in Sussex stand at 4% of their range in 1987 owing to trawling practices, storm damage and sediment dumping in coastal waters. This project seeks to restore the kelp to its historic levels.
Ground-breaking research on the Sussex Coast, and innovative work in the restoration of this devastated area aims to return the habitat to its original size. Research will also seek to understand the lifecycle of carbon captured by kelp and the unique species of kelp in the Sussex marine environment. Successful restoration of the entire area is estimated to be able to capture 800 tonnes of CO2.
What broader benefits does it bring?
Supporting kelp has multiple knock-on effects for populations in and out of the water. Kelp promotes biodiversity and population growth of fish stocks, which in turn boost local fisheries and economies. The seaweed also acts as a barrier to storm waves - mitigating wave erosion by 70%.
How will we know it's working?
Platform Earth has taken steps to ensure that the kelp is protected. They supported the Sussex Inshore Fisheries and Conservation Authority in the passing of a landmark near-shore trawling exclusion bylaw. Signed off in March 2021, just before another season of trawling, the bylaw legislates that trawling is illegal within the 300km2 protected area off the coast of West Sussex. 
Following the successful implementation of the by-law and trawling ban there are early signs of kelp recovery along the coast of Sussex, with new stands finding a foothold once more and bringing hope for the return of the once magnificent kelp beds. The Sussex Kelp Restoration Project is tracking the progress of the restoration.
By the way...
The project is approved by Sir David Attenborough, speaking after the trawling by-law was passed in Sussex, he said: "This is a landmark decision for the management of the UK's coastal waters. Sussex's remarkable kelp forests will now have a chance to regenerate and provide a home for hundreds of species, creating an oasis of life off the coast, enhancing fisheries, and sequestering carbon in our fight against climate change."
Kelp Restoration, with Platform Earth's projects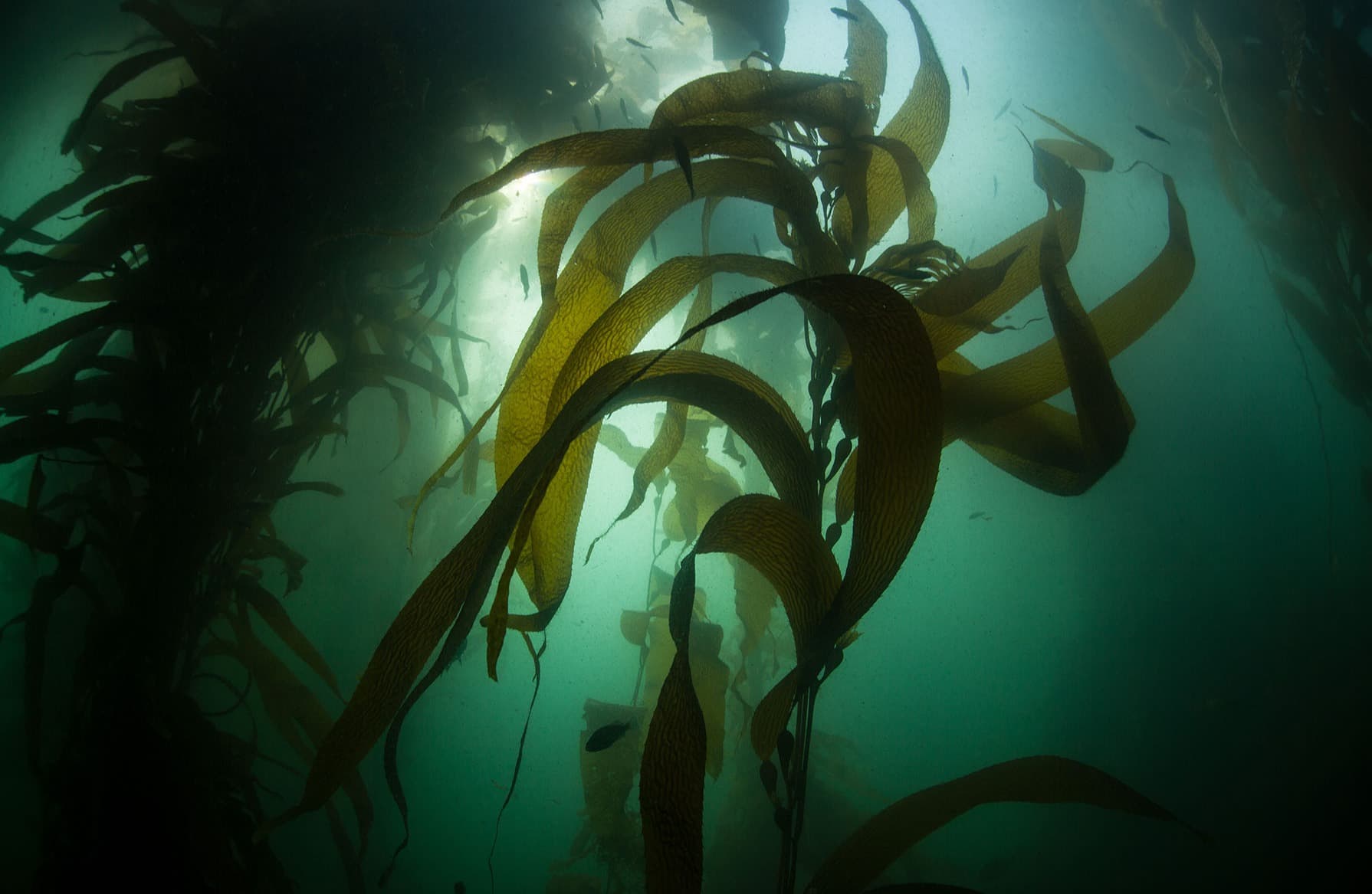 Kelp restoration Sussex
The Sussex Kelp Restoration Project will restore 200km2 of lost kelp forest.
Where Kelp Restoration, with Platform Earth's projects are located around the world
Kelp Restoration, with Platform Earth's actions
All the actions from Kelp Restoration, with Platform Earth's projects around the world