Summary
Nature-based solutions are now recognised as a key element of tackling climate change. Justdiggit, restores desertified, dry land using proven techniques including rainwater harvesting (digging bunds, or 'earth smiles') and tree restoration (Kisiki Hai, Farmer Managed Natural Restoration). All projects are owned and implemented by communities that live off the land.
Who is behind it?
Justdiggit, with offices in Amsterdam and Nairobi, whose mission is to regreen Africa working with millions of farmers and pastoralists across the continent.
Why did we choose this project?
Bringing back nature is vital alongside decarbonising the global economy, if we are to maintain a liveable planet. Africa has a young and growing population as well as fertile soil and ideal growing conditions. Justdiggit's work has proven effects and positively impacts thousands of people, biodiversity and carbon sequestration.
What do we most love about it?
We just love the positive, solution-oriented approach and the holistic, lasting benefits these simple, cost effective and scalable techniques bring to people and the planet.
How does it work?
1) Breaking open the hard top layer of soil and allowing rainwater to pool and soak into the ground ensures less flooding in heavy downpours and less topsoil being washed away. It also enables perennial grass and plant species to return and thrive.
2) The pruning technique 'Kisiki Hai' enables previously cut down trees, where the root ball still exists, grow tall and productive again. These are more likely to survive than freshly planted trees and they are all indigenous varieties!
What broader benefits does it bring?
Not only does the project bring local employment, including to Masai women, but it also inspires whole communities to regreen their land, improving livelihoods and water and food resilience. Much of the work is close to national parks and helps provide wildlife corridors for endangered species, by connecting wild and semi wild areas.
How will we know it's working?
Justdiggit takes impact measurement very seriously and outline their methodology and metrics in their impact report. So far over 9.7 million trees have been restored, over 200,000 water bunds have been dugand over 60,000 hectares of dry land is under restoration.
By the way...
According to the Nature Conservancy, 37% of the climate problem can be solved by applying Nature-Based Solutions….
Justdiggit's projects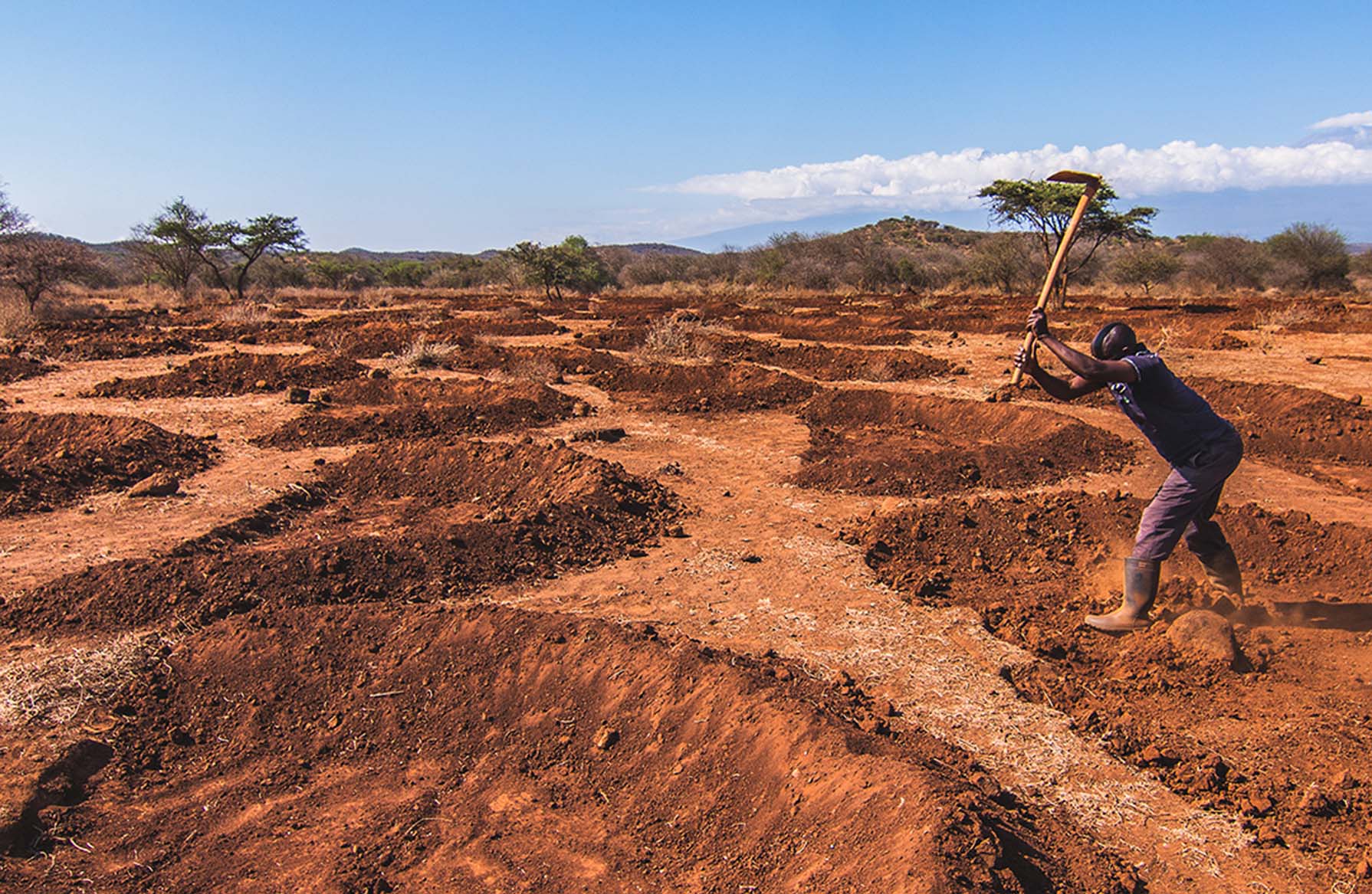 Rainwater harvesting - bunds
Restoring desertified, dry land using techniques including rainwater harvesting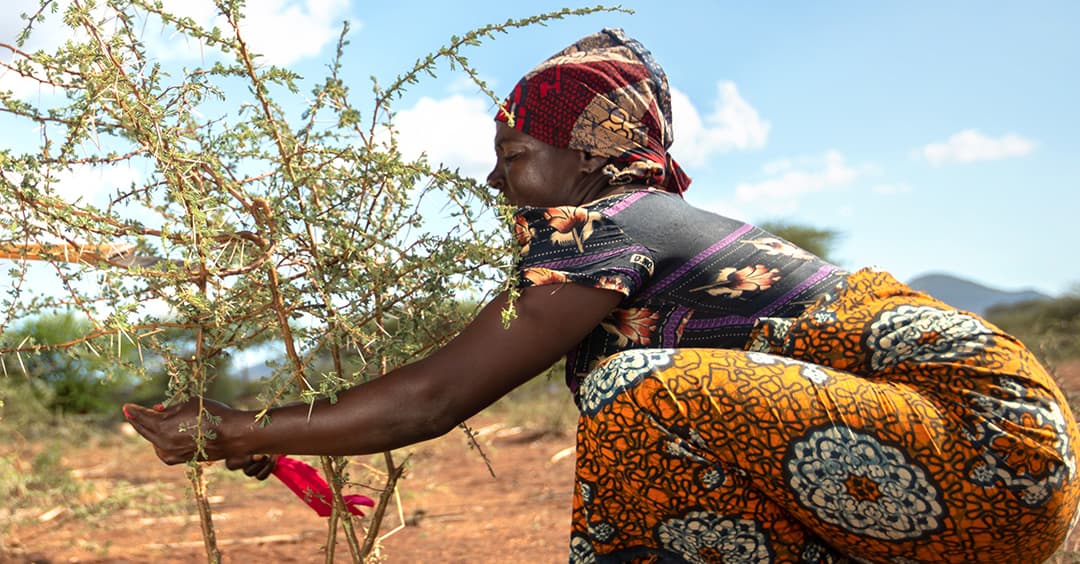 Regreening - FMNR
Intervening to help trees previously cut down with viable roots re-grow into trees
Where Justdiggit's projects are located around the world
Justdiggit's actions
All the actions from Justdiggit's projects around the world